Last month I was fortunate to find myself in the neighbouring Caribbean island of Barbados, somewhere that I have always wanted to visit. Although I was there for only two days of non-photographic work, I had to take a few hours to explore the environs around my hotel. Fortunately, these environs encompassed the UNESCO World Heritage site known as The Garrison. Needless to say, those two hours reminded me of the simple pleasures that can be had with a Nikon in hand.
The Garrison was designated a World Heritage Site (WHS) in 2011 by UNESCO. According to the UNESCO WHS website, this is due to the "outstanding example of British colonial architecture consisting of a well-preserved old town built in the 17th, 18th and 19th centuries."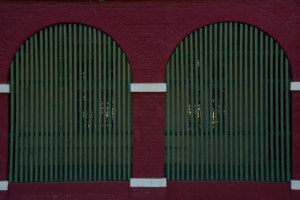 From what I was able to see – which was centred around the Garrison Savannah race course – I was quite impressed with the preservation and usage of the buildings. Some were still used by the Barbados Defence Force, while others were private homes, some were museums and others were used by various government agencies.
Although I was impressed by the pride that our Barbadian neighbours have in their historical structures, I couldn't help feeling a sense of "what if?" What if Jamaica invested in their built heritage sites in the same way that Barbados has invested in The Garrison? In historical Spanish Town there are numerous structures which date to the 16th century when it was known as Villa de la Vega and was Jamaica's capital under the Spanish occupancy. A similar historical zone centred on Emancipation Square and the Cathedral could have been created. My uncle who was raised in Spanish Town, says that when he was growing up there was a large Brick Barracks that was used as a school – until it fell into disrepair. Such is Jamaica's story…..
However, my task that day was not to mourn the deficiencies of my own country, but to celebrate and document how Barbados has been able to harmoniously make the past a part of their present and future.