When I started photography 25 years ago as an undergraduate student in the University of the West Indies, Mona (UWI) Camera Club we were immersed in the joys of traditional black & white photography. Agfapan, Tri-X and T-Max were developed, contact sheets were made and enlargements were made…..again, again and again until we were satisfied. Darkroom fever enveloped us as time passed from day to night and back into the morning in that fume-filled red-lit room.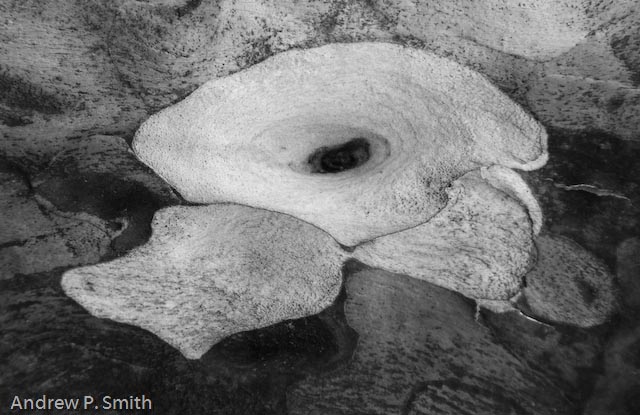 There were more than a few times when darkroom sessions ended in pure frustration as we ended up with just not having anything worthwhile. We all imagined that we were either Ansel Adams, Richard Avedon, Sebastião Salgado or Helmut Newton as we strived for that perfect print.
With the transition to digital photography in the early 21st century it became harder to find chemicals, film and paper and I lost my traces of darkroom fever in 2003 when I became a full-time (digital) news photographer. However, it is difficult to give up your first love because you learn so much when your eyes are opened and you and experience what you never knew existed before. This is why I whenever I can, I get back to the tones, shapes, forms and details that only black & white photography can give me.  Here are some examples of some of my favourite digital black & white nature photos, all taken at Holywell Recreational Park in Jamaica's  Blue Mountains.