ABOUT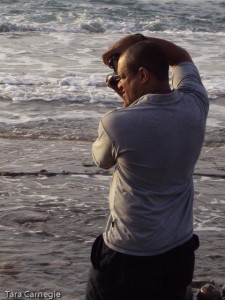 Andrew Paul Smith is a photographer, writer, educator and researcher based in Kingston, Jamaica where he lectures at the University of Technology, Jamaica. He currently freelances for Diimex and is a former freelance photographer for Reuters, the Demotix /Corbis agency and former photography editor of The Gleaner newspaper.
Professional Advisements & Consultancies
United States Embassy in Jamaica. Consultant organiser for multimedia journalism workshop. 2016
National Council on Technical & Vocational Education & Training (Jamaica) Advisor for the creation of Fashion & Image module. 2016
Press Association of Jamaica. Judge for National Journalism Awards – 3 Photojournalism Categories. 2015 & 2016.
Adaptation Fund, Washington D.C. USA Member of Photography Contest Judges Panel 2012 & 2014.
Picture House Centre for Photography Ltd. Leicester; England. Liquid Light Co-ordinator, 2002-3.
The British Council (Jamaica). Consulting Organizer of the Jamaica Jubilee Photography Competition 2002.
Philip Sherlock Centre for the Creative Arts, (UWI). Volunteer Photography Tutor. 1999 – 2000
Group Exhibitions
In Family Unity – Unity of the World. International Travelling Exhibition of Sculpture and Photography. Ekaterinburg Art Foundation, Russia. 2011.
Edna Manley College Faculty Show. CAG(e) Edna Manley College Art Gallery, 1 Arthur Wint Drive, Jamaica. 2009.
Liquid Light Photography Exhibition. Picture House Centre for Photography Limited. Leicester; The Jamaican High Commission. London, England. 2003.
Private Thoughts, Public Spaces. The Mutual Gallery. 2 Oxford Road, Jamaica. 2002.
Commonwealth Photographic Awards Travelling Exhibition. Highly Commended Award. 2001-2002
Mutual Gallery Under-40 Artist of the Year Competition. The Mutual Gallery. 2 Oxford Road, Jamaica. 2001.
Jamaica Cultural Development Commission (J.C.D.C.) National Photography Exhibition. 1994-1998
University of the West Indies Camera Club Annual Club Exhibitions 1990-1993
I enjoy writing as well as shooting, and have work in several publications including: Jamaica: Absolutely (2010); Moods of Jamaica (2004); A Tapestry of Jamaica: The Best of SkyWritings (2003); Guide to the Blue and John Crow Mountains (2008) and Insight Guide: Jamaica (2000). Details of Andrew Paul Smith's publications can be found here.
CONTACT
Email: andrew@apsmithimages.com
Phone: +18764808345
Skype: andrew.p.smith1